Varicose & Spider Vein Laser Center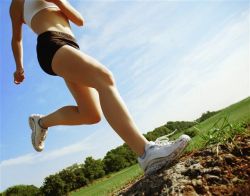 Varicose Vein / Spider Vein Laser Center:
EVLT, Sclerotherapy, VNUS, Venefit, Veingogh & Surface Vein Laser Treatments
Joel Gotvald, MD, FACS, RPVI
Board-Certified Vein Specialist
PH: (512) 964-8346
Let Our Vein Experts Treat Your Varicose Veins & Spider Veins.
At Austin Vein Specialists, our team strives to achieve complete satisfaction for every patient through exceptional care. By combining clinical expertise with the latest technologies available, our experts can help to restore the youthful appearance of your legs.
At our vein laser center, we provide the latest state-of-the-art treatments for the best cosmetic results. Although we most commonly perform treatment of abnormal and unsightly veins of the legs, we can also treat vein on the rest of the body as well. We provide treatment for veins of all sizes: small spider veins, larger varicose veins of the legs, and even the smallest of facial and nose veins. Our methods of treatment include the use of vein lasers, ultrasound-guided sclerotherapy, the VeinGogh surface thermolysis system, as well a micro phlebectomy. Our cosmetic vein procedures are typically performed under mild anesthesia in the comfort of our office. You will always be seen and treated by a board-certified physician one-on-one.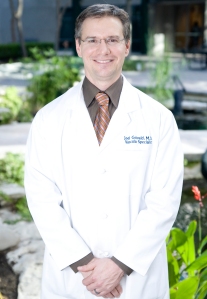 Unlike many other medical clinics and spas in Austin that offer vein treatments as one of many service lines, our vein laser center is unique in that our facility focuses exclusively on vascular & vein therapies. Our physician, Joel Gotvald, MD, FACS, RPVI, is a board-certified Vein Specialist who is an expert diagnosis and treatment of circulatory conditions of the arteries and veins. He distinguishes himself by having received focused residency and fellowship training in all the latest vein procedures.
At Austin Vein Specialists, you can feel assured that your condition will be managed by a board-certified Vascular & Vein Specialist who received years of formal education on vein diseases and venous treatments, including ultrasound-guided procedures and vein laser therapies for varicose veins and spider veins.
Videos About Vein Treatment:
EVLT Vein Laser Therapy:
Foam Sclerotherapy:
VNUS Radiofrequency Therapy:

To learn more about varicose & spider vein disease, please click here to visit our About Vein Disease page
Cosmetic Vein Treatments
There are many reasons to treat vein diseases, ranging from severe circulatory disorder and blood clots that mandate treatment to elective outpatient cosmetic interventions for aesthetic reasons. Our doctor is an expert in treating all forms of blood vessel and vein conditions, but the focus of Austin Vein Specialists is the cosmetic treatment of varicose veins and spider veins. We concentrate on the utilization of the latest vein laser technologies and most current aesthetic therapies, with our goal to achieve exceptional cosmetic results and outstanding patient satisfaction.
At Austin Vein Specialists, our board-certified Vein Specialist is the most qualified to treat your vein condition as a result of his qualifications, expertise, and interest in providing the best quality cosmetic vein treatments available. His primary interest in establishing Austin Vein Specialists was to provide the Austin Medical Community with a Center of Excellence for the Cosmetic Treatment of Varicose Veins & Spider Veins.  Our vein laser center has all of the latest state-of-the-art vein treatment equipment to ensure the best possible cosmetic results.
The goal of cosmetic vein therapy is to provide the best possible aesthetic result with the least invasive and safest methods possible. The focus of our vein laser center is to restore the beauty of your legs back to their natural youthful appearance while at the same time minimizing the recovery time required. By utilizing the most current methods of venous plastic surgery and aesthetic vein treatments, we pride ourselves on achieving superior cosmetic results.
Vein laser therapies, ultrasound-based treatments, venous sclerotherapy, and the VeinGogh skin system are our areas of expertise. The vast majority of the patients that we evaluate are candidates for one or more of these therapies. By utilizing these newest methods of vein treatments, we strive to achieve the best possible cosmetic results possible and avoid the risks associated with surgical incisions and scarring.
The office services that we provide include the following:
Varicose & Spider Vein Therapy
Microphlebectomy
Varicose Vein Surgery
Cosmetic Vein Treatments
EVLT: EndoVenous Laser Therapy
VeinGogh Surface Laser
Venous Reflux Exams
Ultrasound-guided Therapy
VNUS Radiofrequency Vein Therapy
Diagnostic Ultrasound
Vein Laser & Light Therapy
Foam Sclerotherapy
BEFORE / AFTER PHOTOGRAPHS:
For Before & After Vein Treatment Photographs, Please Click On the Following Links:
Before & After Vein Treatment Photos
Sclerotherapy For Spider Veins
Vein Laser Therapy For Varicose Veins

Vein Treatment Reviews:
Click here for reviews on our Patient Testimonials page
Click Here For Additional EVLT Laser Therapy Testimonials
To arrange a one-on-one physician consultation
with our Vein Specialist, please go to our contact page.Appointments can be requested by email or phone: (512) 964-8346