About Our Vascular Specialist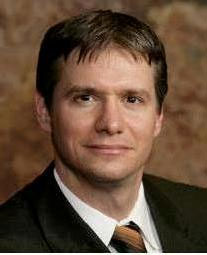 Vascular Specialist | Vascular Surgeon
Joel G. Gotvald, MD, FACS, RPVI
E-mail: joelgotvald@yahoo.com
BOARD-CERTIFIED VASCULAR SPECIALIST:
The American Board of Vascular Surgery
The American Board of General Surgery
The American Board of Venous & Lymphatic Medicine
Registered Physician In Vascular Interpretation
Dr. Joel Gotvald is a board-certfied vascular specialists who graduated Summa Cum Laude with a Bachelor of Science Degree from the University of Alabama in Birmingham (UAB) in 1992. He completed medical school at UAB under scholarship and then went on to do his surgical training at the University of Texas Medical Center and St. Joseph Hospital in Houston, TX. He completed clinical clerkships in Surgical Oncology at the prestigious MD Anderson Cancer Center.
Following this, he obtained specialty training in Vascular (blood vessel) surgery through a Vascular & Endovascular Surgery Fellowship at Baylor Medical Center and Baylor Heart and Vascular Hospital . This certifies him as a Vascular Specialist,  meaning he is an expert in the treatment of all forms of arterial and venous diseases. It is at Baylor that he obtained extensive experience and expertise in the treatment of all forms of vascular conditions, including training in the newest minimally-invasive techniques, ultrasound-guided procedures, and laser therapies.
He is double Board-Certified by the American Board of Surgery in both Endovascular & Vascular Surgery as well as General Surgery. He has also provided service to the community as a Trauma Surgeon in the ER for many years. He is a respected member of the Society of Vascular Surgery (SVS), the American Board of Surgery (ABS), the American Medical Association (AMS), the Texas Medical Association (TMA), the Travis County Medical Society (TCMS), and is a fellow of the American College of Surgeons (FACS).
Additionally, Dr. Gotvald is certified nationally as a Registered Physician in Vascular Interpretation (RPVI). This means that he has extensive experience in interpreting vascular X-ray studies and ultrasounds and has passed a rigorous credentialing process in blood vessel testing. On a daily basis he interprets ultrasound studies for his vascular and ultrasound laboratory. He has established and been the director of a nationally accredited ICAVL Ultrasound and Vascular Lab in the past.
Dr. Gotvald has been performing surgery for over 15 years, with his focus on Endovascular / Vascular Surgery, Varicose Vein Treatments, and Trauma Surgery. His particular areas of interest as a vascular specialist are blood vessel surgery, treatments of varicose veins and spider veins, minimally invasive operations, and laser treatments. As a vascular specialists he utilizes the latest cutting-edge technology and minimally invasive techniques to perform his operations, including the use of laparoscopy, lasers, stents, angioplasty balloons, ultrasound, and specialized catheters. He has vast experience in repairing aneurysms, opening artery occlusions, and curing varicose veins using laser techniques.
Dr. Gotvald has an enthusiasm for treating a wide variety of patients of various ages with varying medical and surgical conditions. This includes providing care to the elderly population stricken with peripheral vascular disease, carotid artery disease, aneurysms, and renal failure. Additionally, he has a passion for treating those with both common and unusual venous disorders (such as varicose vein disease, spider veins, and venous stasis ulcers). He has published several articles pertaining to his work as a vascular specialist in nationally distributed medical and surgical journals.
Our vascular specialist is the founder of Austin Vein Specialists, a Vein & Laser Clinic that focuses on the cosmetic treatments of Varicose Veins & Spider Veins. Through his commitment to the field of Phlebology (vein disease management), he has obtained diplomate status with the American Board of Venous & Lymphatic Medicine (ABVLM).  He utilizes the latest state-of-the-art vein therapies to achieve exceptional aesthetic results for his patients.
Dr. Gotvald is also a retired Major of the Air Force Medical Corps with 13 years of military service, having served as a Surgeon and an Officer in the USAF. He has been awarded the national defense service medal, the global war on terrorism medal, and the meritorious service medal for war-time medical service.
In his spare time he enjoys spending time with his four year-old daughter, Isla Marie, and his family in Dallas, TX.